"We don't look at printed music and think 'what are the possibilities?'"

Bradley Sowash and Leila Viss are on a mission to get students and their teachers to think about the possibilities. Teaching students to balance their eye and ear skills and to create their own music is the goal of everyone attending the 2015 session of the 88 Creative Keys Educators' Conference in Denver Colorado.

I took a long trip from Georgia yesterday, arriving just in time to maneuver my rental car through rush hour traffic in Denver in a rainstorm and collapse at what was about 11 pm Georgia time, but really only 9 pm Denver time. It was all worth it today, though! Bradley and Leila are engaging and warm, and they bombarded us all day with practical tools to put to use in our teaching studios. I've met new friends from Florida, Texas, California, and Colorado - and probably more states that I can't remember!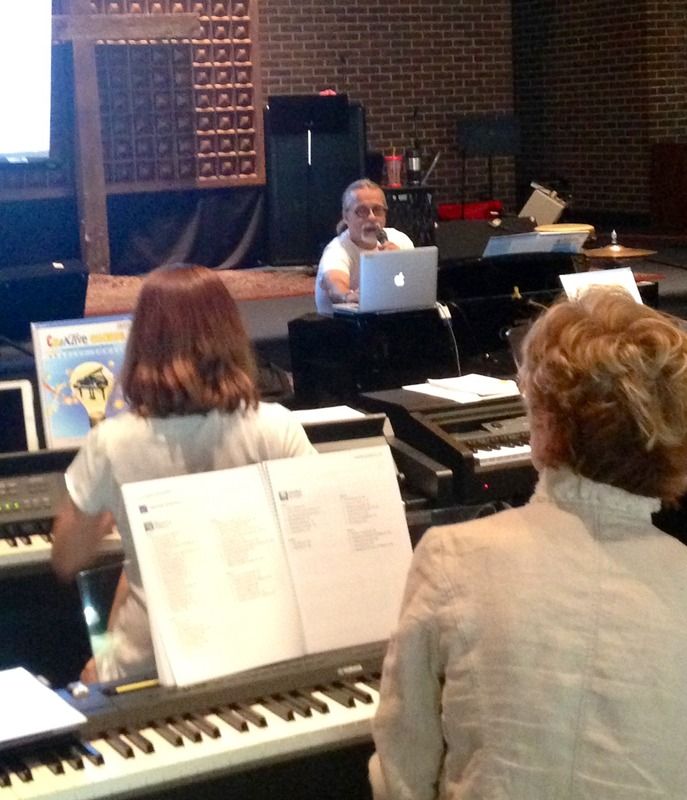 Bradley Sowash leads the group through improvisation exercises in Creative Chords, Book 1.
This was the first time I've ever participated in a workshop where it was possible for everyone to play together on keyboards. It was really helpful to be able to actually do the activities rather than just be told how to do them. Bradley makes it fun to experiment with improvisation, showing us how to give students strong parameters to work with (a short leash), then leading them to fewer parameters (a long leash), and finally turning them loose to do their own thing (no leash.) These hands-on experiences are one of the features that make this conference unique. We had fun off the bench, too. Leila is challenging us below to come up with interesting ways to use a variety of manipulatives in an "iron chef" style activity.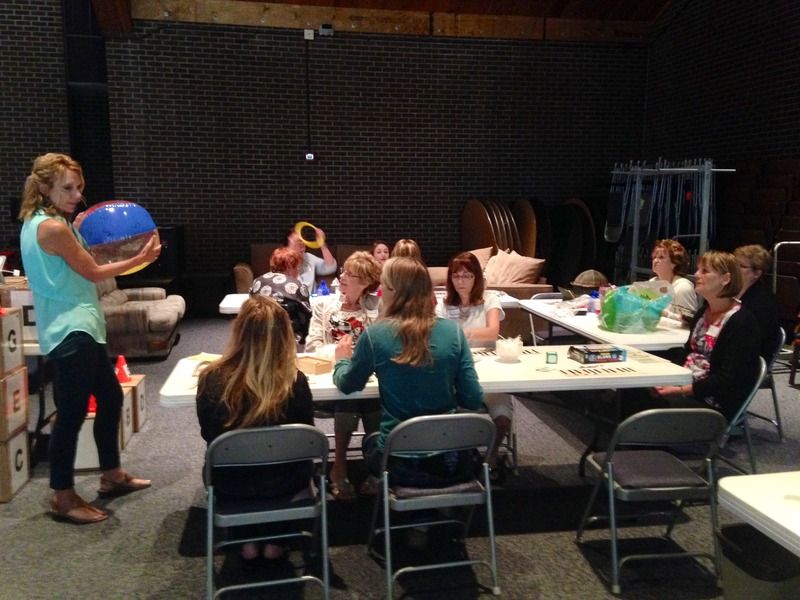 After today's session, I found myself brainstorming with another conference attendee about the various ipad apps Leila showed us today and even a few more. That's part of the fun of attending a program like this one - you learn from each other as well as the clinicians.
I'm eager to see what tomorrow holds!